Posted on:

4 May 2015

By: leor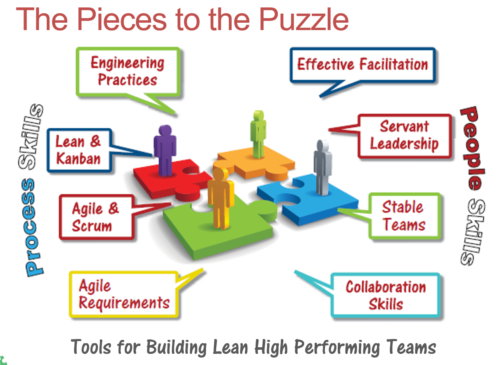 Are we tracking to the business case?
How much time & cost remain to complete the project?
Are we over or under budget?
How can I give my customer even more value?
What will I have ready to ship & when?
These are questions project and program managers ask every sprint. On Agile projects, the answers are based on the team's historical achievements and projected forward using recent results. This leads to greater and greater confidence in the information as the project moves towards release dates, and enables the manager to communicate a roadmap with high confidence of delivering what is promised.
The Agile Product Dashboard
Integral Agile has developed and refined a set of management tools that are easily derived from project data available in agile tracking tools. These tools provide management with clear visibility into the project costs, release date, and performance against plan on a sprint-by-sprint basis.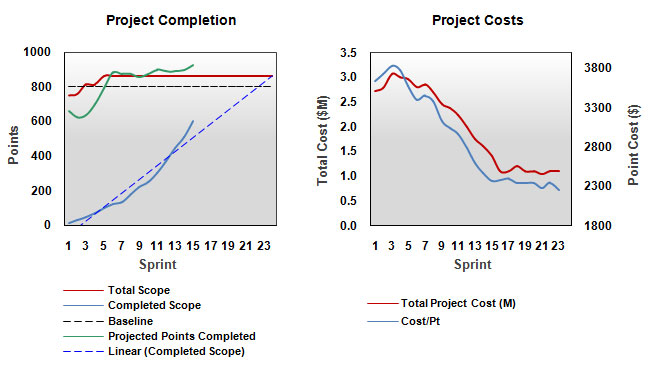 Since these tools are based on live project data, they reveal potential delivery problems immediately and point to the root causes well in advance of serious impacts. This provides management with the time needed to correct small problems before they get bigger.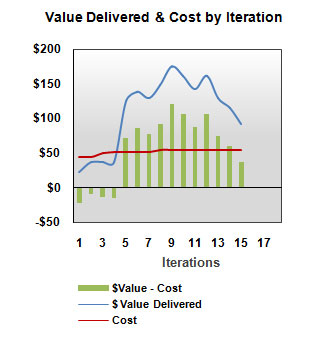 The final tool measures the value delivered against the project costs on a sprint-by-sprint basis. By monitoring this incremental P&L closely, the project steering committee and PMO are able to measure the success of the team against the business case on a very granular level.
By comparing the feed rate of business-valued features to the production cost of the team, it is possible to make decisions on empirical data such as adding scope, stopping or slowing the project, or making changes to the project resources. It is also a potential basis for comparing the performance of one agile team against another.